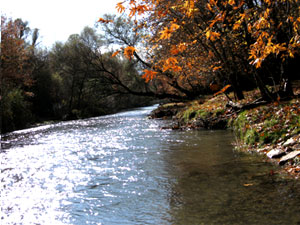 The course provides a thorough training in water microbiology, including natural and artificial water environments. It introduces participants to the key concepts and skills necessary for working on the bench as well as for decision making. It covers topics such as recreational water microbiology, drinking water microbiology, wastewater microbiology, water-borne infectious disease epidemiology, reuse of recycled water (for drinking and irrigation), drinking and bottled water microbiology, inhaled water. Students will be also introduced to key elements of water monitoring, the impact of climate change, and water reclamation and reuse.
The modules of the e-class:
Provide in-depth understanding of all key issues relevant to a proper estimation of the microbiological quality of water from different sources and different uses;
Equip participants with the tools needed to manage water quality effectively;
Familiarise participants with the latest methods and techniques for water reclamation and reuse and give a grounding in swimming pool and spa water quality management.
TAILOR MADE COURSES
Tailor made programmes for companies are implemented both on line and face-to-face. These courses are designed to meet the specific needs and requirements of the requesting organisation, usually companies active in the water sector (water distribution, disinfection, bottling, wastewater treatment). For more info press here.